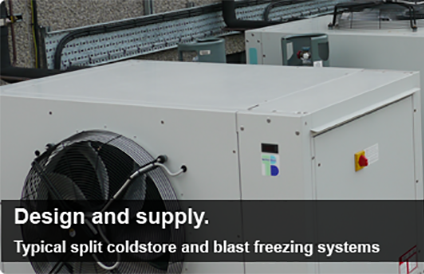 Please contact us by E-Mail using gtrefrigerationltd@gmail.com until further notice.
More information can be found on our News section.
The Refrigeration Industry One Stop Shop For Equipment, Controls and Components.
We have a vast range of experience in the refrigeration industry and are one of the leading providers of primary and packaged equipment solutions. This includes; compressor packs, evaporators, condensers, industrial flake ice machines, packaged refrigeration systems and refrigeration units for cold rooms.
We pride ourselves on our in-depth knowledge of our product range and our ability to offer technical solutions by working together with contractors and end users.
We supply refrigeration products, equipment controls and components from these well-known brands for which we are the UK distributors. Click on the name to go to their website:
Manuals for electronic controllers can be found on our Downloads page.
Further information regarding our products and the brands we supply can be found below. If you require any help or advice please feel free to contact us, our expert staff will be very happy to help you.